The Department of Anatomy and Neurobiology Master of Science (MS-ANB) is a two-year research-oriented program comprised of approximately one year of graduate coursework and one year of research supervised by a faculty mentor leading to a master's thesis.
Curriculum
Students must pass all courses with a grade of B or better and maintain a minimum 3.0 cumulative GPA to continue in the program. Students who fail to achieve a B will be required to retake that course.
See degree requirements on the VCU Graduate Bulletin
Program requirements
General admission requirements can be found on the VCU Graduate Bulletin's admissions requirements page.
While there are no absolute course requirements for admission, the following are considered necessary to pursue a Master's degree:
Fundamental knowledge of general and organic chemistry and biology
Upper-level courses in molecular and cellular biology are desirable
Previous research experience or demonstration of a serious interest in a research-oriented career
To apply to the VCU Anatomy and Neurobiology Master's Program, you must complete and submit an electronic application through the university's graduate admissions page. Learn more about the application process here.
Please see the International Students section in the FAQ for information on international student applications.
The admissions deadline for the VCU Anatomy and Neurobiology Master's Program is May 15. New students are matriculated for the fall semester.
Please contact the program director for more details:
Kimberle Jacobs, Ph.D.
Anatomy and Neurobiology
Box 980709
804-827-2135
kimberle.jacobs@vcuhealth.org
A GRE or MCAT score is required for the program.
The  VCU Graduate School requires one original official transcript for application to the program. If the transcript is not in English, an official English translation is also required. Please visit the International Admissions page for more information on what to do with transcripts and documents that are not in English.
The content of recommendation letters is strongly considered by the Graduate Admissions Committee, so recent letters are highly preferred. Please ensure your application includes the three required letters of recommendation.
Typically, candidates are notified within three weeks of submitting a completed application.
There is no expectation of the time required to complete the master's degree. Usually two years of study are necessary to complete the requirements. 
Currently our program doesn't offer scholarships or assistantships.
While there are no absolute course requirements for admission, the following are considered necessary to pursue a Master's degree:
Fundamental knowledge of general and organic chemistry and biology
Upper-level courses in molecular and cellular biology are desirable
Previous research experience or demonstration of a serious interest in a research-oriented career
Contact Us
For the M.S. Degree: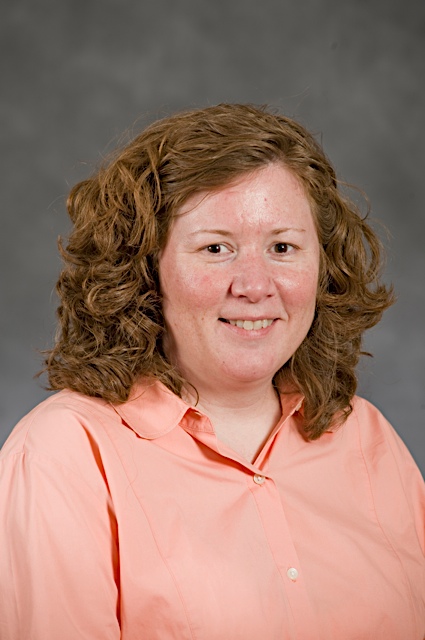 Kimberle M. Jacobs, PhD
Associate Professor